'Billy Chips': Boost for bereaved family's scheme to help homeless
SelfHelpHA

/
Friday, October 1, 2021
/
/
---
---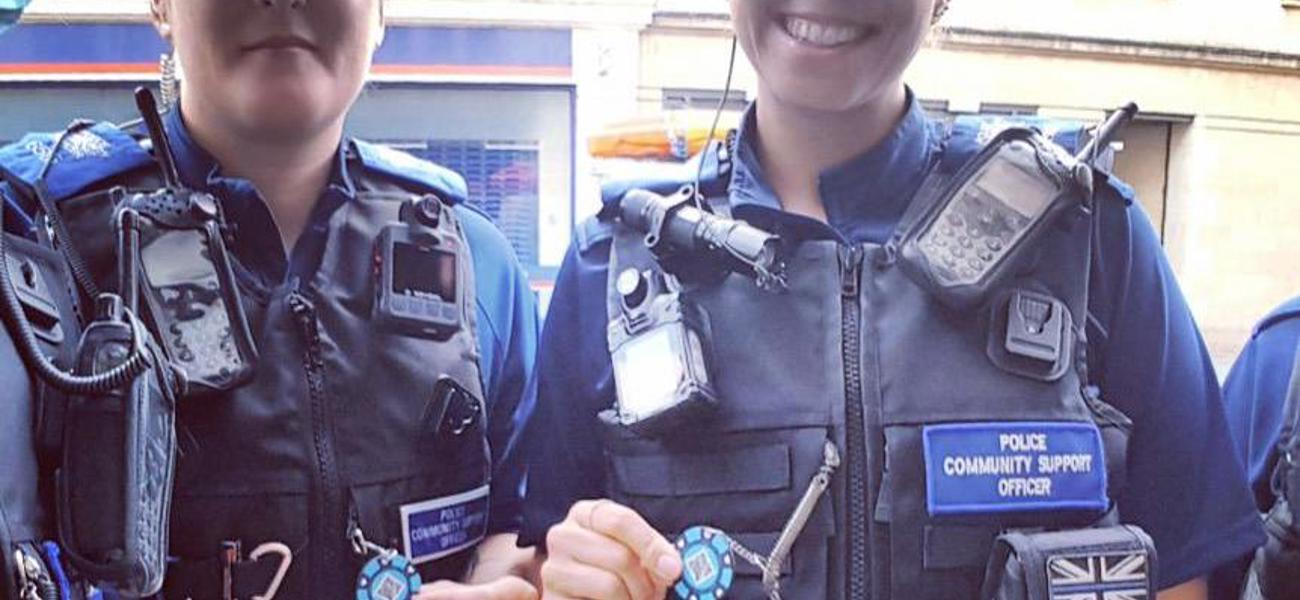 A simple idea to help homeless people that nearly died with the young care assistant who came up with it has spread to four cities after his family channelled their grief into making it a reality
Billy Abernethy-Hope, 20, had spoken before his sudden death in 2018 about creating a token to give a homeless person a drink or a meal so people who are uncomfortable giving them cash can help in a different way.
After he was killed in a motorbike crash four days into a holiday in Thailand, his family remembered the idea he had shared with them. A year later they launched the "Billy Chip" token in Bristol, which can be bought for £2 from participating shops and given to a homeless person to redeem against food or a hot drink.
What started as a trial in three coffee shops in the city has spread to 50 cafés and shops across Bristol, Bath, Cheltenham and Oxford, and 1,600 chips are in circulation.
The charity has been awarded a £10,000 National Lottery grant so it can provide starter packs to any shop across the country that wants to take part.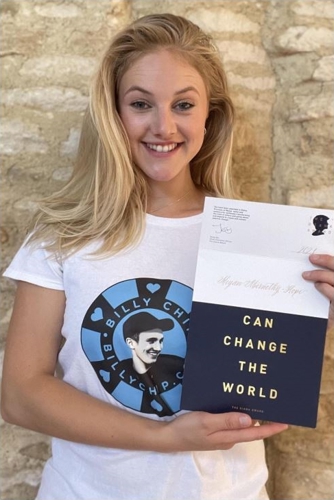 Megan Abernethy-Hope, 24, Billy's sister, said: "If Billy was still here he would think we were completely bonkers, but he would also be really proud that so many people labelled the invisible community for so long are starting to feel seen.
"For us to be able to spread this out of our city and let people know about this nationally is something we are really proud of. Every shop who has joined the scheme has said they love it and there is absolutely no reason why we can't do this in Aberdeen, Leicester, Durham — anywhere."
Each chip carries an image of Billy's smiling face and a message that says: "You're fabulous, and don't you ever forget it." Those were the last words he wrote to his mother, in her Mother's Day, card before he died.
The chip also has a QR code that allows people to find out which shops are participating and where they are.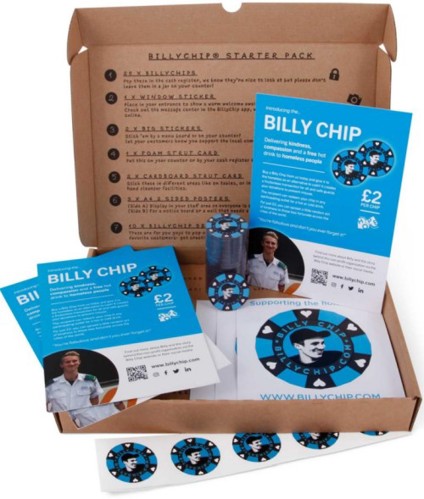 Avon and Somerset's police are supporting the scheme. Its officers carry chips on their stab vests to allow them to guide homeless people to the nearest shop accepting the tokens.
"A lot of the homeless community know about the chips now," Abernethy-Hope said. "At Christmas, I handed out a Billy Chip to somebody and the lady said 'we have heard about these and we think Billy is amazing and his family must be so chuffed', and then she realised I was his sister and we both stood in the street bawling our eyes out."
There is no cost to the traders who stock and accept the tokens, which are paid for by the charity.
Billy's family, from Chew Valley in Somerset, set up the BA Hope Foundation in his memory, and some of the proceeds of the £2 cost of each chip go towards homeless charities supported by the foundation.
The family were all together when they got the news that Billy had died. He had been riding on motorbikes with friends in Thailand when he had to swerve suddenly, went over the top and landed awkwardly, hitting the back of his head.
As his family struggled to cope with their grief, Billy's idea for the chip lay dormant for two months until his parents, Sarah and Jon, went to a Paloma Faith gig at which the singer urged the crowd to help homeless people in any way they could.
As the couple sat in traffic afterwards, Jon remembered the idea Billy had spoken about. Since then the family have dedicated themselves to making it a success.
The scheme has won the support of chef Tom Kerridge, comedian Russell Howard and the musician Professor Green.
Megan Abernethy-Hope said: "The lottery funding has been a wonderful boost for us and enables us to offer our starter packs across the country to any business who wants to participate.
"It's really simple and easy and we just need the people to the power of the nation to go into their coffee shops in the morning and say 'hey, this is the Billy Chip' and tell the managers to open up the Billy Chip app, where they can register to get a pack sent over for free with 25 chips, stickers and posters, and start trading right away."
The Better Food Company has three stores in Bristol that have been participating in the scheme since its first trial. Matt Philpott, its owner, said the simplicity of the scheme made it easy to take part.
"It's such a clever and simple idea that it hasn't taken a lot of changes behind the scenes," he said. "It took probably ten minutes to add a new item on the tills, and then it's just about communication with our teams and customers."
Philpott said his shops offered a hot drink or a soup in return for a chip, and that the £2 charge was lower than the usual price. "The person buying the chip is getting a better deal," he said. "It's just been a really positive experience for our teams in going the extra mile and helping our community, and our customers have responded really well to it."
---
---